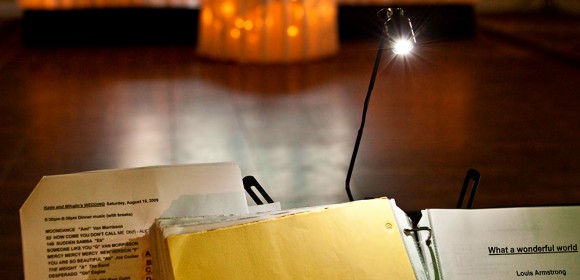 Weddings in Toronto, as in other places around the world, are meant to be blissful occasions that stay in the memories of many for a lifetime. One of the main contributing factors as to whether the wedding is truly blissful, after the ceremony itself of course; is the entertainment provided at the reception. In Toronto there are a variety of entertainment options available for such occasions but probably among the best wedding bands Toronto has to offer, are the Bluesual Suspects.
Bluesual Suspects
This is a band that consists of professional vocalists and musicians, some of which have backed huge international artists, that have come together to form a party orchestra that is possibly unique among live wedding bands Toronto. Apart from being able to provide the variety of music that R & B, Soul, Rock, Jazz and top 40 music allow, they can also include, with their 6 piece horn section, the best selections of Big Band Music. Their ability to provide such a diverse range of music to such a high standard of quality has made them a popular choice for, not only weddings but also large gala occasions, corporate events and other major functions.
Experience
Having musicians that are some of the most experienced that the best Toronto wedding bands have to offer, means that their knowledge of what wedding guests want to hear, is profound, enabling them to know, in advance, what the music is that will be requested and therefore be adequately prepared to provide it in the best possible way. Their full understanding of the formalities that accompany these events, afford them the opportunity to enhance the occasion rather than to be just bystanders, idly standing around as a distraction during their breaks.
Memories
These occasions are ones that will remain etched in the memories of many of the guests for a long time and possibly in the memories of the participants for a lifetime. That is why many organizers hope that any photographers they hire, are experienced enough to capably record the finer moments. Once again, possibly uniquely, unlike other live bands for events, the Bluesual Suspects anticipate this and so, if requested, can provide professional video filming and editing. Being associated with the band, this service obviously attends many of the events that the band perform at and so have unique experience in being able to anticipate and record, what may be, the most memorable instances.
Co-Operation
As like in other places, Toronto wedding bands can often add to an organizer's workload by requesting at the last minute additional extension cords or speakers. The experience that Bluesual Suspects have though, has resulted in them having their own equipment, electricians and sound technicians, enabling them to be able to co-operate and not add to an often over-worked organizer's workload.
Many of the events that Bluesual Suspects perform at, are 'one off' occasions which are attended by a very diverse group, differing in age, religion and culture and their ability to provide such a varying array of music to such a high quality, has made them perhaps Toronto's number choice for any blissful or quality event.