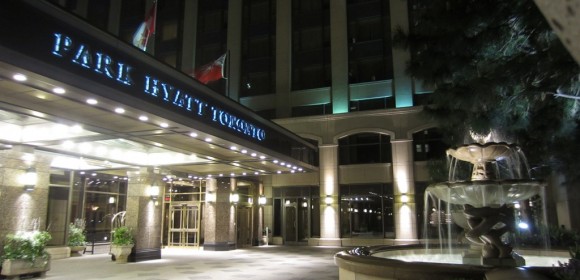 What a great wedding on Saturday night at The Park Hyatt Hotel in Toronto! When the couple were first looking at their live band hire and checking ads that said: hire live bands, they had more in mind than just finding your typical Jewish wedding band. You see, the groom was a musician himself and he was planning a surprise for his lovely bride. He had written a special song for her and wanted to sing it at the wedding.
There was a catch however. He dreamt of singing in front of a real Toronto party band. Toronto wedding bands, per se are numerous, but what the groom wanted was a band with a real horn section and for his song to be fully arranged and orchestrated for such a band. Enter The BlueSual Suspects, the Toronto Party band known as a corporate events band, a band for fundraisers and among Toronto wedding bands, the best in the biz.
When he got up to sing the party was in full swing!! It was a delight to back up this talented musician. The guests loved it and the bride loved it and we rocked the joint!
Just another story in the business the live band hire where to hire live bands, there's a lot more to it than you might think.