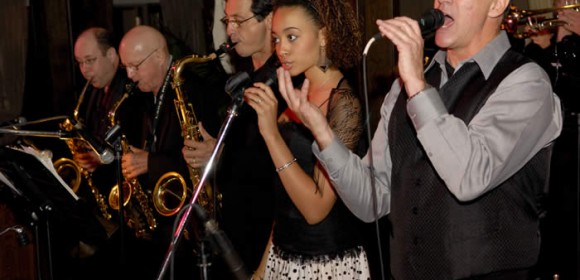 Well, guess what? Live music is BACK!! More and more young couples, event planners and corporations putting on parties want to get back to a real band and live music for their Toronto events. After a few years of attending events where DJs were the "entertainment", it seems the trend has reversed!
As many newly engaged couples are telling me, they've spent their youth going to parties where someone just plugged in their iPod and that was the extent of the entertainment or weddings where recorded music was the in thing. Now they're saying: "Do you think we want that for our wedding, our special day?" Indeed, they are looking for something more. More and more, they realize how important live music is for their Toronto wedding. Now, suddenly, after attending a friend's wedding and seeing a live Toronto band, they know they must hire a great Toronto band for their own event.
As long as the band is the real thing of course! Not a band that is simply singing to pre-recorded tracks. No use replacing a cheesy DJ with a cheesy band! A great Toronto band with real singers, a real horn section and real music is incomparable.
It took about 5 years to reverse the DJ trend and now there is no stopping it! People love real music played live! So now right after they book the venue, they make sure to hire the best Toronto band they can find. Long live great live music!!