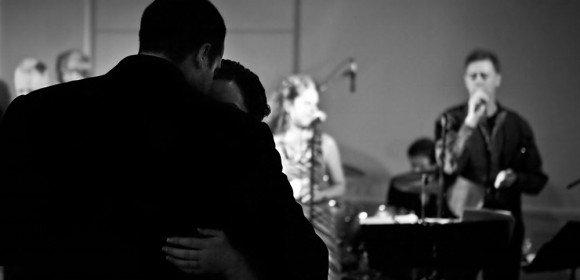 Just like most major cities, Toronto hosts some spectacular events and so there is a need for professional musicians that can equal the occasion. Fortunately, although there are several live bands for events available for hire in Toronto that may get close to rising to the occasion, there is one that certainly will and that is the Bluesual Suspects. Regardless of whether you are planning a perfect wedding or a glittering, celebrity-attended gala, the Bluesual Suspects can provide a level of entertainment that will completely augment the spectacular venue and guests.
The Band
The band is totally professional, a gathering of like-minded musicians that not only know, but also enjoy their work. Coming together from a wide ranging variety of musical backgrounds, including some that actually accompanied the original artists of some of the most enjoyable sounds you will hear, the band formed a unique and certainly exceptional party orchestra. The band now includes a variety of outstanding vocalists and a 6 horn section to ensure that they can provide a quality and variety of entertainment that will be pleasing to even the most discerning guests. R & B, Salsa, Soul and top 40 are among their offerings but often their ability to also provide Big Band Music is an appreciated attribute.
Organized
Sometimes when hiring live wedding bands Toronto, although they can provide decent entertainment, they also provide a number of headaches for the organizer, perhaps wanting additional electrical outlets or asking for extra speakers in order to reach all corners of the event venue. These are problems that the Bluesual Suspects have eliminated and so provide their own electricians and sound technicians, not needing to trouble the organizer to ensure that all the guests can fully enjoy the quality entertainment that they provide.
Also as an additional benefit, the band can offer the services of a professional video film photographer and editor. Although other professional photographers may be available, as this particular service has comprehensive experience in these kinds of events, it is able to successfully anticipate the moments that will be most memorable and record them to their best advantage.
Etiquette
Although the best wedding bands Toronto can provide a repertoire that is suitable for the guests, their attitudes and actions are not always so agreeable. The Bluesual Suspects appreciate the importance of the events they attend and both act and represent themselves in an appropriate manner. sociably mingling with the guests during their breaks, if so invited. They understand all the formalities that have to be adhered to and respond in a way that will enhance the occasion.
Variety
The wedding bands Toronto, like wedding bands elsewhere, have to play to a diverse audience. The Bluesual Suspects are capable of matching the best Jewish wedding bands or bands from any other denominations in bringing a diversity of music that will appeal to both the young and old from a diverse background of religions, cultures and tastes. This ensures that the entertainment that they provide is not just enjoyable for the organizer but can also be fully appreciated by all of the guests attending.